October 10th, 2013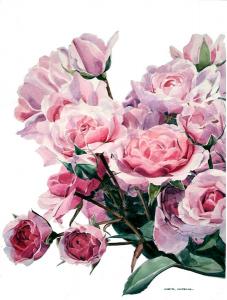 To the best friends in the world who voted for me in the contest Resto Versus Corens:
The contest results are:
GUESS WHO WON????
GUESS WHO MADE THAT POSSIBLE? THANK YOU, THANKS TO YOU!!!!!
http://www.bloglovin.com/blog/9180477/?claim=w35zsp66sx6

Here is a private note from Selena Marie, the blogger:

Dear Greta,

Congrats, dear! I hope you share share share! You deserve it. You won by such a landslide that I did not think it would be kind of me to post the view comment count. Just for your own information, your post view count is now at 770! It is by far the most viewed page on my blog. At the time of the contest ending you had around 550 views, nearly double the competition.

I think you found your calling!

Hugs & Congrats,
Selena

I hope you visit the blog again and let Selena know that You are the next artist for her blog ARTIST REVIEW POST and would like exposure for your art work in her blog, www.KindredClosets.com, which is part of Polyvore.com, a fabulous fashion Internet site. Check it out!